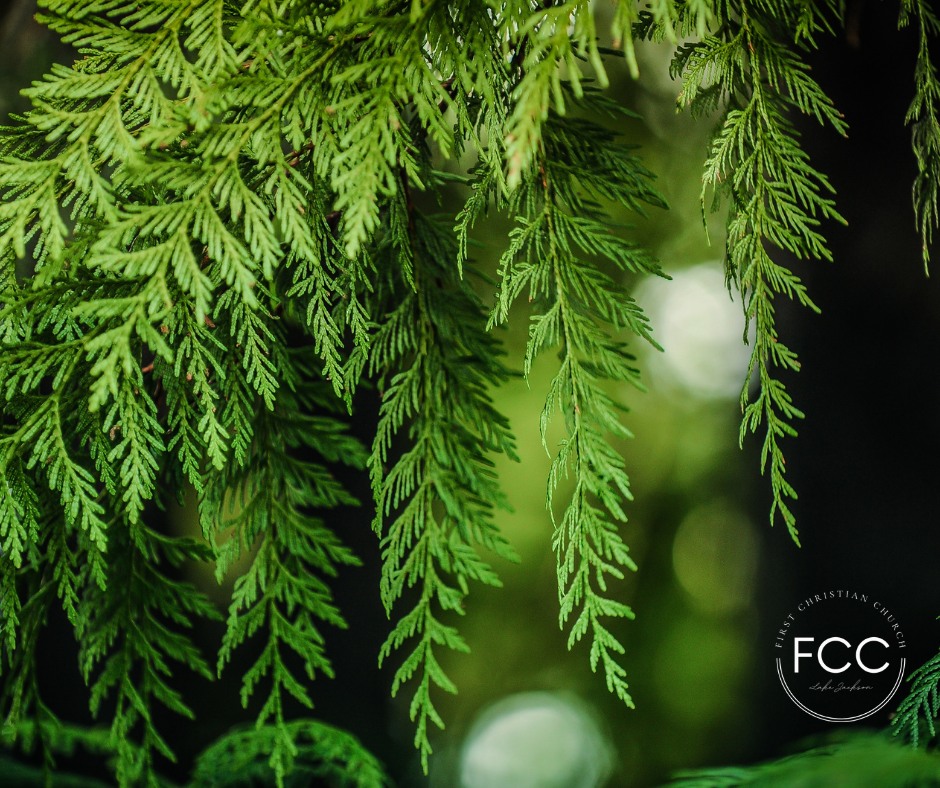 Have you ever wondered why we talk about the "hanging of the green?" Or why an evergreen is called an evergreen? And why Christmas greens are traditionally used to emphasize the nativity?
Green represents renewal, new life, freshness, and rebirth. Plants such as pine, fir, holly, ivy, and mistletoe are called evergreens because they do not die; through the seasons of the year, they remain ever-green; Ever-alive. It is no wonder then that we deck our sanctuary and halls with evergreens during this Advent season. Advent is the season of preparation for the ever-coming Christ, God's gift to us of renewal and transformation.
Because the needles of the pine and fir trees appear not to die each season, the ancients saw them as signs of things that last forever. Isaiah tells us that there will be no end to the reign of the Messiah. Therefore, we hang these wreaths of evergreens shaped in a circle, which has no end, to signify that the kingdom of God, to which Christ so eloquently testified, is also without end, and is realized wherever truth, justice, and peace prevail.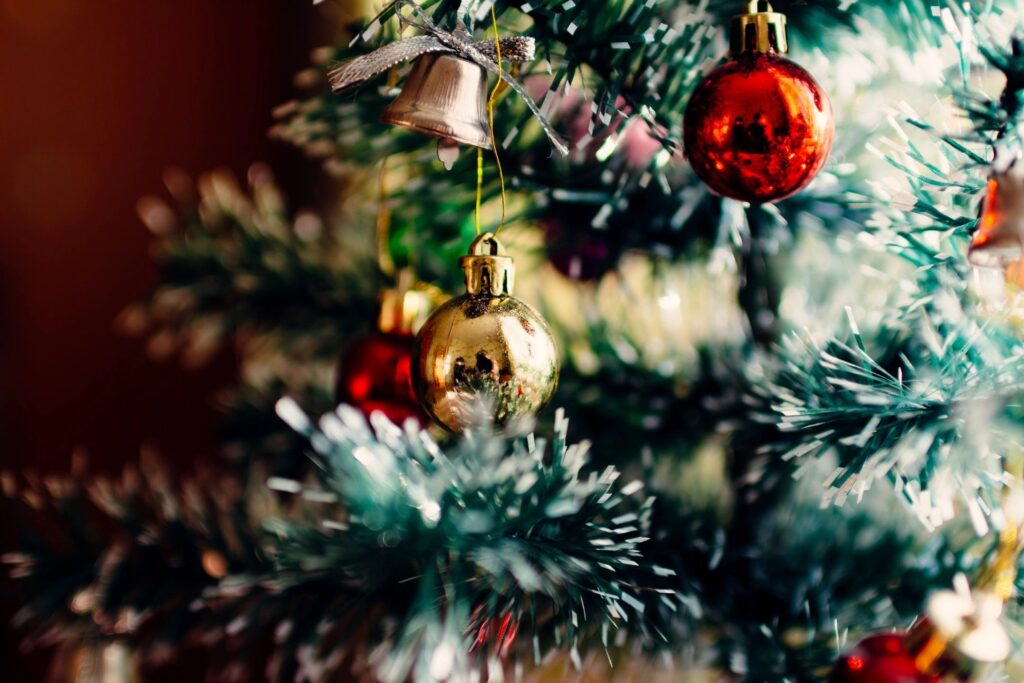 Today, the Christmas tree is the center of our festivities. Glittering with lights and ornaments, it is a part of the beauty and meaning of Christmas. There are several legends and stories about the Christmas tree.
The first use of the Christmas tree was in the medieval German Paradise Plays held outdoors and portraying the creation of humankind.
The tree of Life was a fir tree decorated with apples. Later other ornaments were hung upon them, such as paper flowers and gilded nuts. In England branches or whole trees were forced into bloom indoors for Christmas. From these beginnings the use of a tree at Christmas was established. Martin Luther was perhaps the first to use a lighted tree.
The story is told that on one Christmas Eve, Martin Luther wandered outdoors and became enraptured with the beauty of the starry sky. Its brilliance and loveliness led him to reflect on the glory of the first Christmas Eve as seen in Bethlehem's radiant skies.
Wishing to share with his wife and children the enchantment he had felt, he cut from the forest an evergreen, glistening with snow, and took it home. He placed upon it candles to represent the glorious heavens he had seen. The use of a candle-lighted tree spread to all Europe, then America came to regard it as the central ornament of Christmas.
During this season of Advent, whenever you see a lighted Christmas tree, let it call to mind the One who brings light to our darkness, healing to our brokenness, and peace to all who receive him.